How to Get a Marketo Certificate in 2023 (Updated)
This article is for everyone wondering how to earn a Marketo Certification and whether you need one. We'll talk about the types of the Marketo Certificates, how to pass Marketo exams, and why you might need a Marketo Certification. 
What Is Marketo Certification?
Marketo Certification is a testimony to your marketing automation expertise. By passing the Marketo Certification exam, you can check your knowledge and fill in the gaps if needed. Apart from that, a certificate is proof of your Marketo skills and thus, might help you build a better career. 
Since Adobe has acquired Marketo, all Marketo certification became a part of the Adobe certification program. But don't worry: the following certifications are created exclusively for Marketo Engage and allow you to get all the necessary qualifications.
3 Types of Marketo Certifications: Which One Do You Need? 
As of 2023, there are three types of exams you can pass to earn a Marketo certificate. Let's study each type of Marketo certifications to understand which one suits your needs at the moment. 
1. Adobe Certified Professional (Former Marketo Certified Associate)
Adobe Certified Professional (AD0-E555) is the first step of the Marketo certification program. created for Marketo beginners, this exam is equal to the earlier Marketo Certified Associate. Here are the requirements and specificities of Adobe Certified Professional:
average experience: 0–12 months;

perfect for simple Marketo projects;

costs $125 USD and $95 USD for India (33% discount for Adobe partners);

basic knowledge of Marketo Engage and Google Sheets/Docs is required;

understanding of email marketing basics and data management is required.
The first level of the Marketo certification program checks the following skills:
building and managing programs;

building assets in Marketo Engage;

working with audiences: defining, targeting, and comparing them.

reporting and analysis in Marketo.

Choose Adobe Certified Professional exam if you're an email marketing associate, digital marketing specialist, or a member of a marketing team. This Marketo Certificate will give you an opportunity to manage and solve all the essential tasks in Marketo Engage. Also, it will be a good basis if you decide to continue studying Marketo and get more profound knowledge on the next levels. 
2. Adobe Certified Expert (Former Marketo Certified Expert)
Adobe Certified Expert (AD0-E558) (FKA Marketo Certified Expert) exam is the second level of the Marketo certification program. . Let's look through the essential requirements and characteristics of this exam:
average years of experience required: 1-3 years;

perfect for complex Marketo projects;

costs $225 USD and $150 USD for India (33% discount for Adobe partners);

profound knowledge of Marketo Engage, CRM basics, social media platforms, API, and HTML is required.
Adobe Certified Expert exam checks the following knowledge and skills of the candidates:
administration and maintenance of CRM campaigns in Marketo;

management of marketing activities;

lead capture and management;

data management in Marketo Engage;

reporting and forecasting;

knowledge of best practices (A/B testing, performance audit, etc.).
Adobe Certified Expert exam is meant for experienced Marketo specialists who want to take on more challenging tasks and use advanced methods. Choose this Marketo certification only if you have 1 to 3 years of experience working as a marketing expert or martech architect. 
3. Adobe Certified Master
Adobe Certified Master (AD0-E556), also known as Adobe Marketo Engage Architect, is an advanced certificate for those who have already passed the previous exam (Adobe Certified Expert AD0-E558). This Marketo certificate acknowledges the highest level of Marketo expertise. 
The details of the Adobe Certified Master exam are:
average experience required: 3-5 years;

suits complex projects and marketing mentors;

costs $225 USD and $150 USD for India (33% discount for Adobe partners);

profound knowledge of Marketo Engage features, API, database management, CRM, and marketing technology platforms. 
The Adobe Certified Master exam checks the following scope of competencies: 
project leadership;

architecture in Marketo Engage;

reporting and attribution;

advanced operations (specified in the exam guide, check the link to it above). 
If you pass this exam, you'll get the top Marketo certification. The certificate is highly valued in the marketing community, increasing your chances of landing a great job. We'll talk about some other perks of Marketo certificates later in this article. 
4 Steps to Get Prepared For and Pass Marketo Certification Exams
When you see that your needs align with the requirements for a Marketo Certification, you can choose the right exam and get ready for the Marketo certification. We'll walk you through the key steps on your way to getting certified. 
1. Study Marketo Tutorials and Articles 
To get prepared for the Marketo certification exam, look through the list of essential skills and identify your knowledge gaps. Adobe offers lots of content for studying and getting ready for Marketo certification, so all you have to do is revise and do a little research. You might need the following study materials: 
2. Pass a Sample Test
Unfortunately, Marketo doesn't allow you to have a look at the exam issues beforehand. However, you can pass a sample test to see whether you have the necessary knowledge and skills for passing the real exam or you need to practice a bit more. 
On the page of each exam (you can find the links to each exam guide above in this article), you'll find a readiness questionnaire that will help you evaluate if you're ready for the Marketo certification. For example, here's the questionnaire for the Adobe Certified Professional exam (you'll be asked to log in to your Adobe account). 
At first, you'll be asked several standard questions about your experience and preparation for the certification exam. 

After that, you'll have to answer 20 sample questions to pass the certification exam. Your mistakes during the test exam will not affect your future result. A sample test does not guarantee that you pass the real exam, but it'll give you an understanding of what your knowledge is and where you're heading.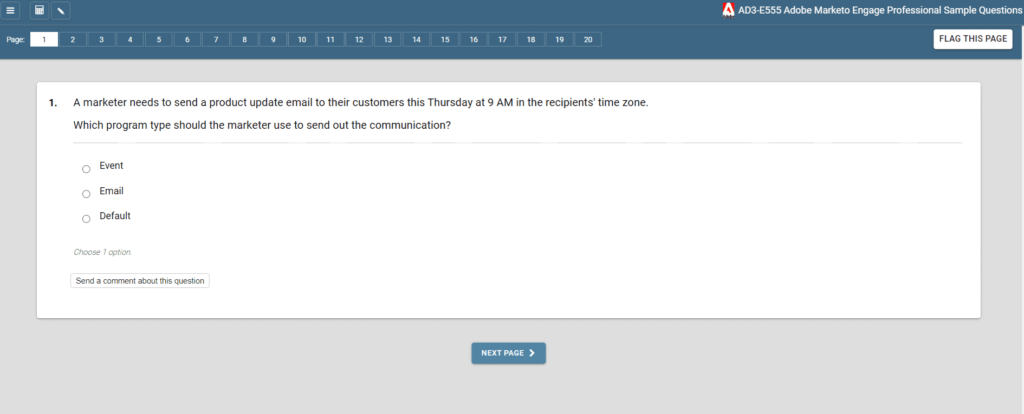 3. Practice On Real Projects in Marketo Engage
Before passing an exam (especially those of the second and third levels), you'll need to practice your skills and knowledge on real projects. Look through the list of the necessary skills for the exam you've chosen and try out all the methods stated there in your Marketo campaigns. 
Don't hesitate to consult the community of Marketo users or go to your mentors – it's better to avoid pitfalls than learn from your mistakes (especially when it comes to your clients' projects). 
4. Schedule Your Marketo Certification Exam
Once you feel confident about your Marketo Engage skills and knowledge, you can schedule your Marketo exam: there's a link to the scheduling page in every exam tutorial. However, if you need more details about scheduling and registration, Adobe has a comprehensive guide on how to register and pay for the certification.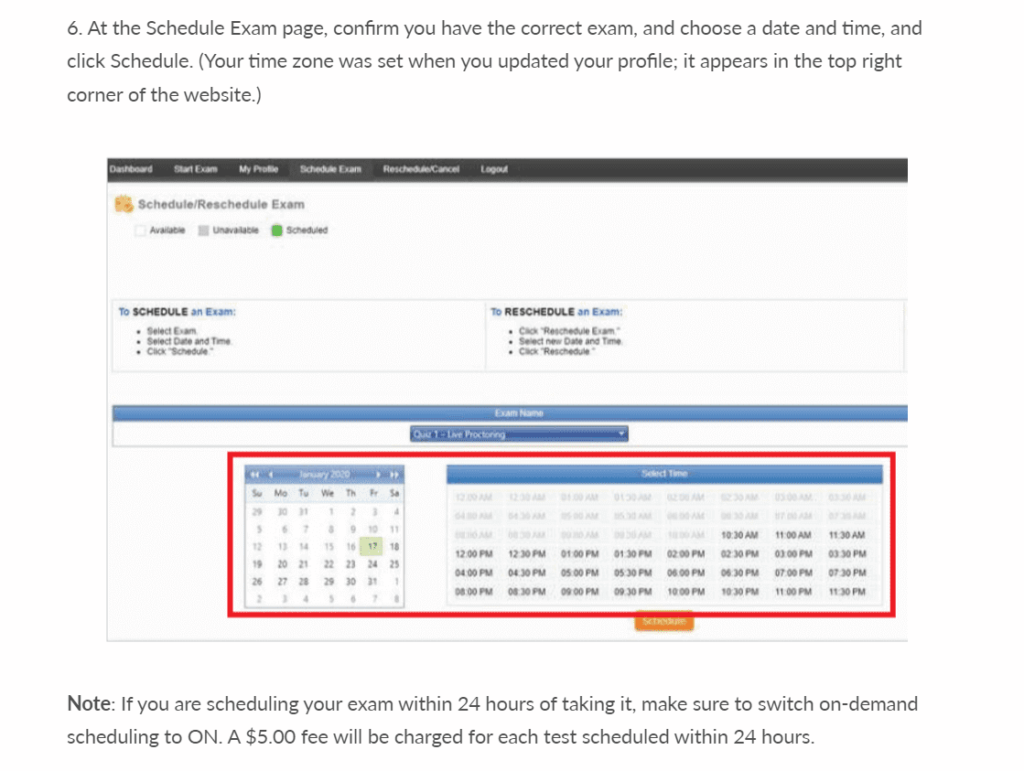 3 Reasons to Getting Marketo Certification 
Before you start getting prepared for the Marketo certification, you need to understand why you might need it. Let's review the reasons for passing the Marketo certification exam.
Reason 1: Validate Marketo Skills & Knowledge
Marketo certification is a good opportunity to find your weak spots and practice to avoid making mistakes in the future, when you're working on your clients' projects. 
Adobe offers a wide range of free materials about Marketo Engage, including videos and tutorials, so why not jump at the chance to validate your knowledge and enhance your Marketo experience?
Reason 2: Find a New Job 
When you pass the exam, Marketo Engage will give you an opportunity to get a job at a trusted company. Marketo connects specialists and employees at Career Connect. If you're a job seeker with a Marketo certificate, you can browse the available job roles from companies who are looking for Marketo experts.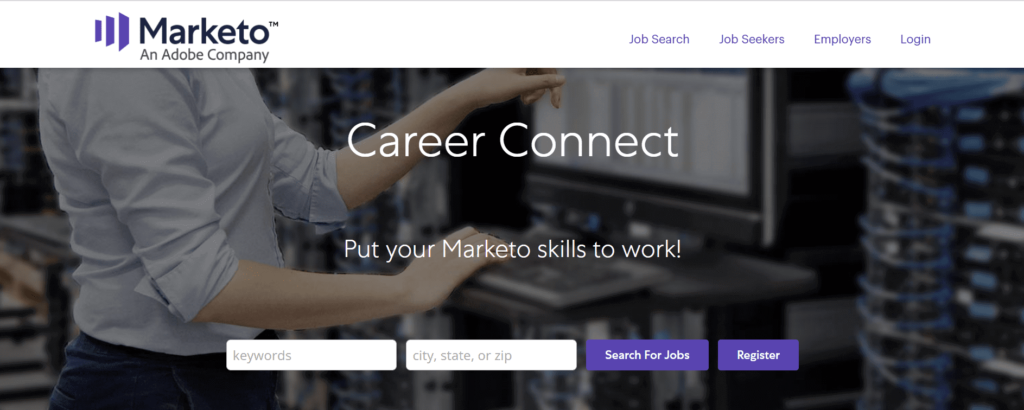 Reason 3: Be a Part of the Marketo Community 
When you pass a Marketo exam, you'll get more opportunities to communicate with like-minded people interested in Marketo Engage and similar products.
Apart from online discussions, there are special events for Marketo partners and customers organized by Adobe that can help you learn more about the platform and connect with interesting people from the industry.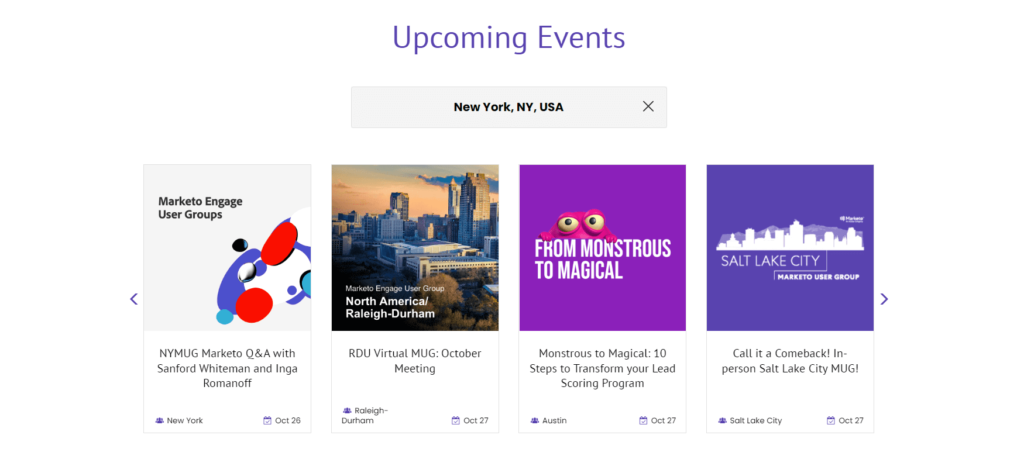 Final Thoughts 
Getting a Marketo certification is essential for everyone who wants to improve their Marketo experience and provide better customer experience. There are three types of Marketo certifications based on the level of expertise. With the educational materials provided by Adobe Marketo Engage, marketers can grow and earn a Marketo certification. Use the educational materials offered by Adobe Marketo Engage for better results at the certification exam.
If you want to try out similar certification programs, read our articles about the Salesforce certification program or Mailchimp courses.