What's the Difference Between Free, Paid, and Custom Pricing Plans?
Blocks has a transparent system of pricing plans where everyone can choose the plan that suits their needs. All of our pricing options differ by three criteria: number of emails, projects, and team members. Let's overview these criteria and see which pricing plan suits you best. 
Criteria 1: Number of Emails You Can Create in Blocks 
The first difference between the pricing plans is the number of emails you can create in your profile. 
For example, the free pricing plan allows you to create only 10 email templates a month, and the Advanced plan gives you 300 email templates monthly. Check the Pricing or Billing page to see the details of the other plans. 
The number of emails in our pricing plans does not depend on the number of emails sent or number of your projects. For example, in the Advanced plan, you can create 300 email templates a month and distribute these 300 emails between your projects as you like. 
Criteria 2: Number of Projects You Can Create in Blocks
Projects are special folders where you can store your email templates. You can sort your emails between projects to better organize your work and user roles. Add your colleagues or clients to each project and create email templates together. 
The number of projects is limited in Free, Start, and Advanced pricing plans. Pro and Enterprise plans have an unlimited number of projects, so they'll suit you best if you have many clients and need to keep each of them in a different folder.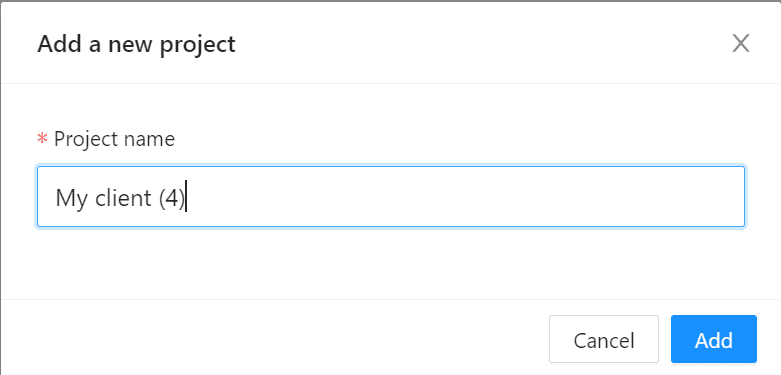 Difference 3: Number of Team Members in the Project
Number of members means the number of unique users who work on your projects (including your own profile). 
Each pricing plan has a limited number of users that may be added to your projects: for example, it's one user for Free and Start pricing plans and three users for Advanced pricing plan. The maximum number of members is ten: you can get it in Pro pricing plan. 
If you need more user seats for your projects, contact us for a custom pricing plan. 
How Do I Know How Many Emails, Projects or Users Are Left? 
Blocks lets you know how many emails, projects, and users you have left till you reach the limit. Go to the billing page and find the Usage section to see the numbers and manage your subscription if you need it.